Credentials
Loving dogs and cats is not enough to ensure proper care. Personal experience does not constitute professional knowledge or skills. You can take comfort in knowing your pets are being cared for by Northern Arizona's only pet care facility where our ENTIRE staff is trained and independently certified through the International Boarding and Pet Services Association, the MasterPlan Pet Care University, the Dog Gurus, and more!
---
International Boarding & Pet Services Association (IBPSA), Accredited Facility
The International Boarding & Pet Services Association provides business resources, training and accreditation, and legislative support for the pet care services industry. IBPSA accreditation offers evidence of quality, the sharing of industry best practices, public accountability, and innovation exchanges with members around the world. Through the accreditation process, IBPSA provides external validation and confirmation of quality in a facility's standards and operations, and ensures that it exhibits the characteristics of excellence in honest marketing practices.
---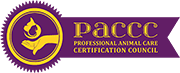 Professional Animal Care Certification Council (PACCC)
We are the only pet care facility in Northern Arizona with staff who are members of the Professional Animal Care Certification Council, helping to set standards in the pet care industry and providing truly independent testing and certifications.
---
The Dog Gurus, Member
As members of The Dog Gurus, our staff has completed their stringent training programs including Knowing Dogs 101 (Dog Language), Knowing Dogs 201 (Group Play), and Evaluating Dogs 101/201/301. The facility has completed The Dog Gurus' Four E's of Excellence in Off-Leash Dog Play, a guide to establishing the best quality care and service in off-leash dog playgroups.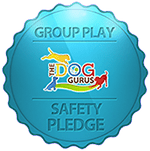 Group Play Safety Pledge
Centers taking The Dog Gurus Safety Pledge have made a commitment to design and operate their program for the safety of all dogs. They strive to ensure the physical safety of each dog with a goal for every dog to go home from their center behaviorally and emotionally better than when they arrived.